Color is a matter of perception. What is Black? The first principle of photography is built on the concept that the shade black can always be transformed and inverted through developement. Black is only three emulsions away from turning to white. This series blurs the lines between negative and positive, between black and white ...until color gets insignificant.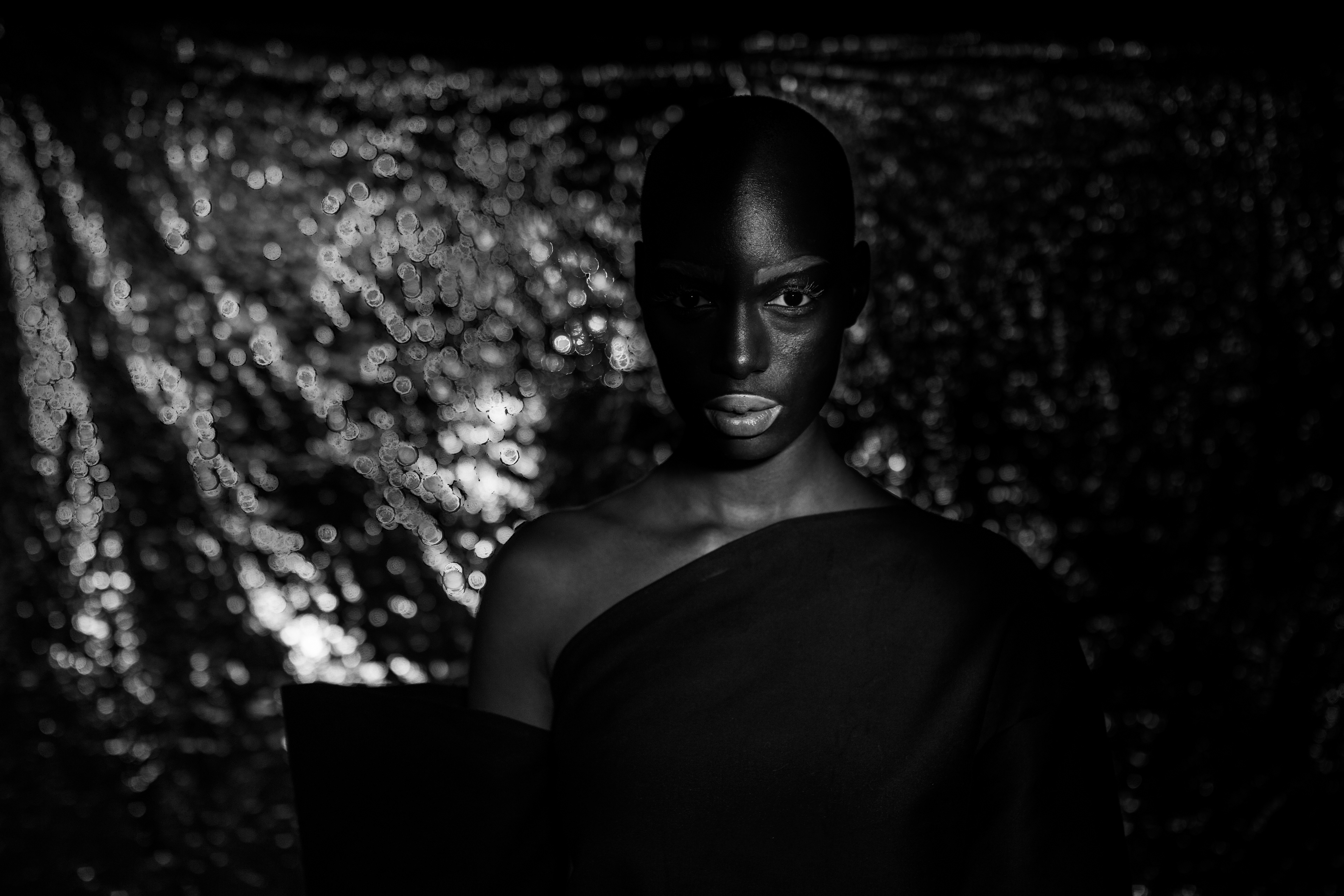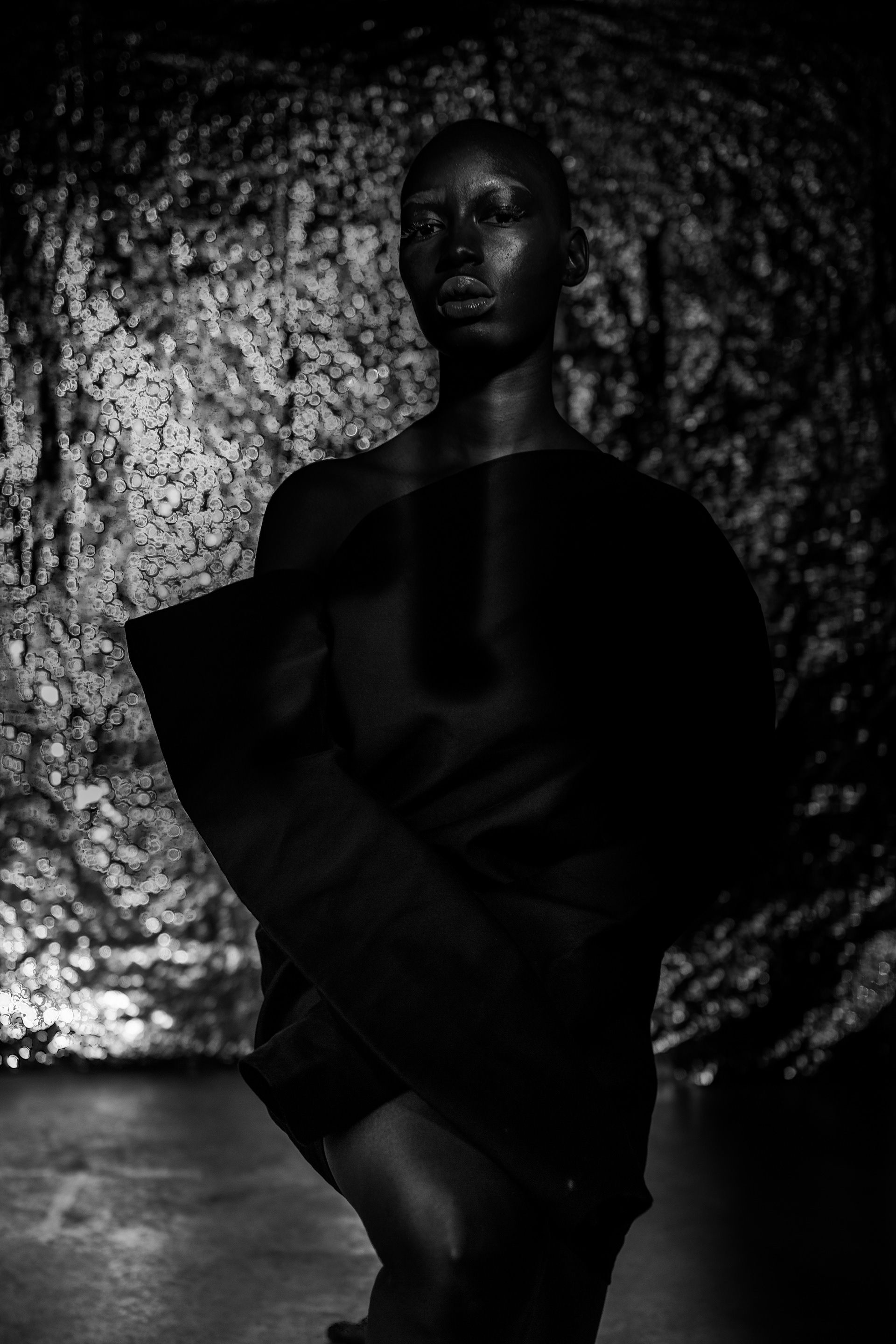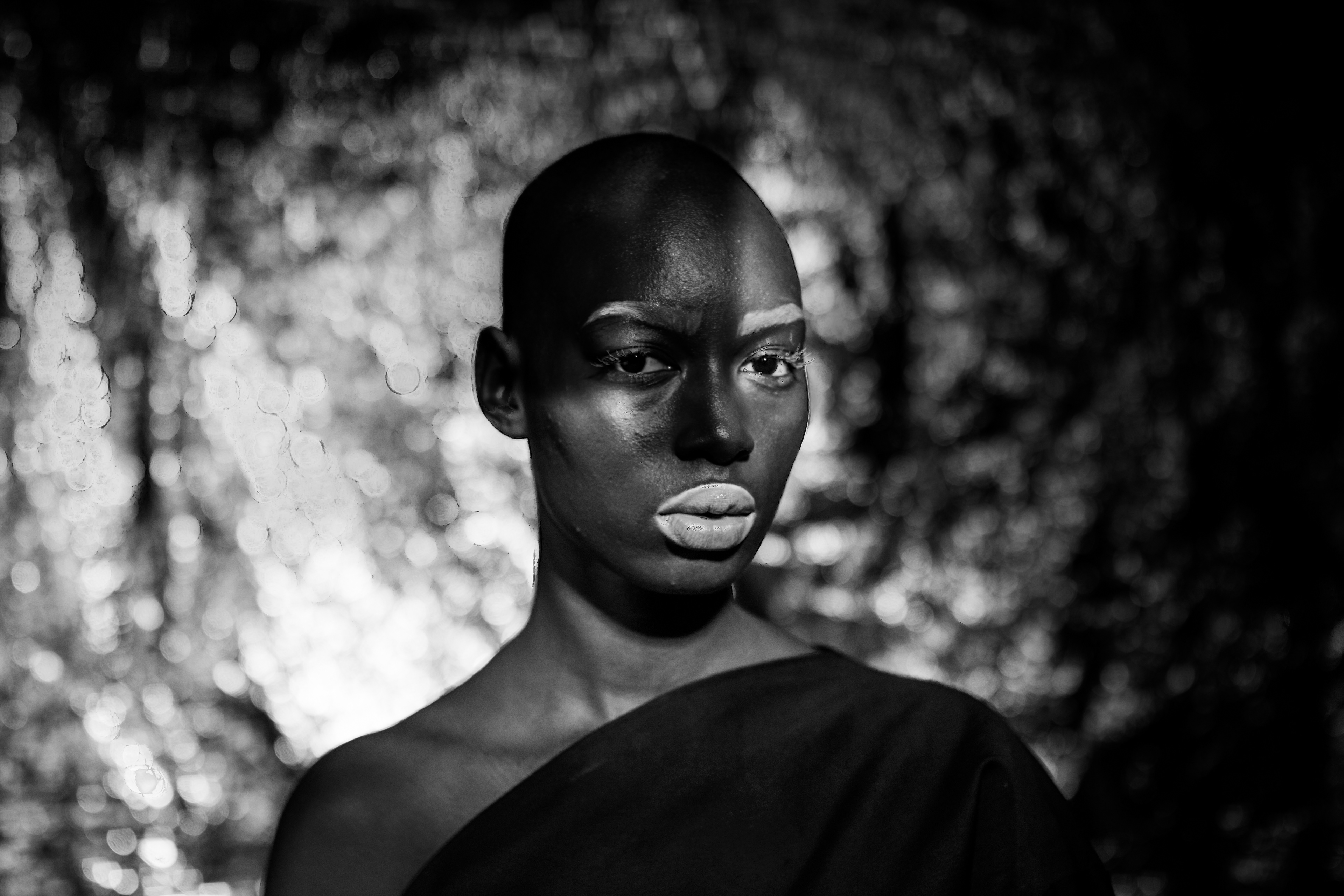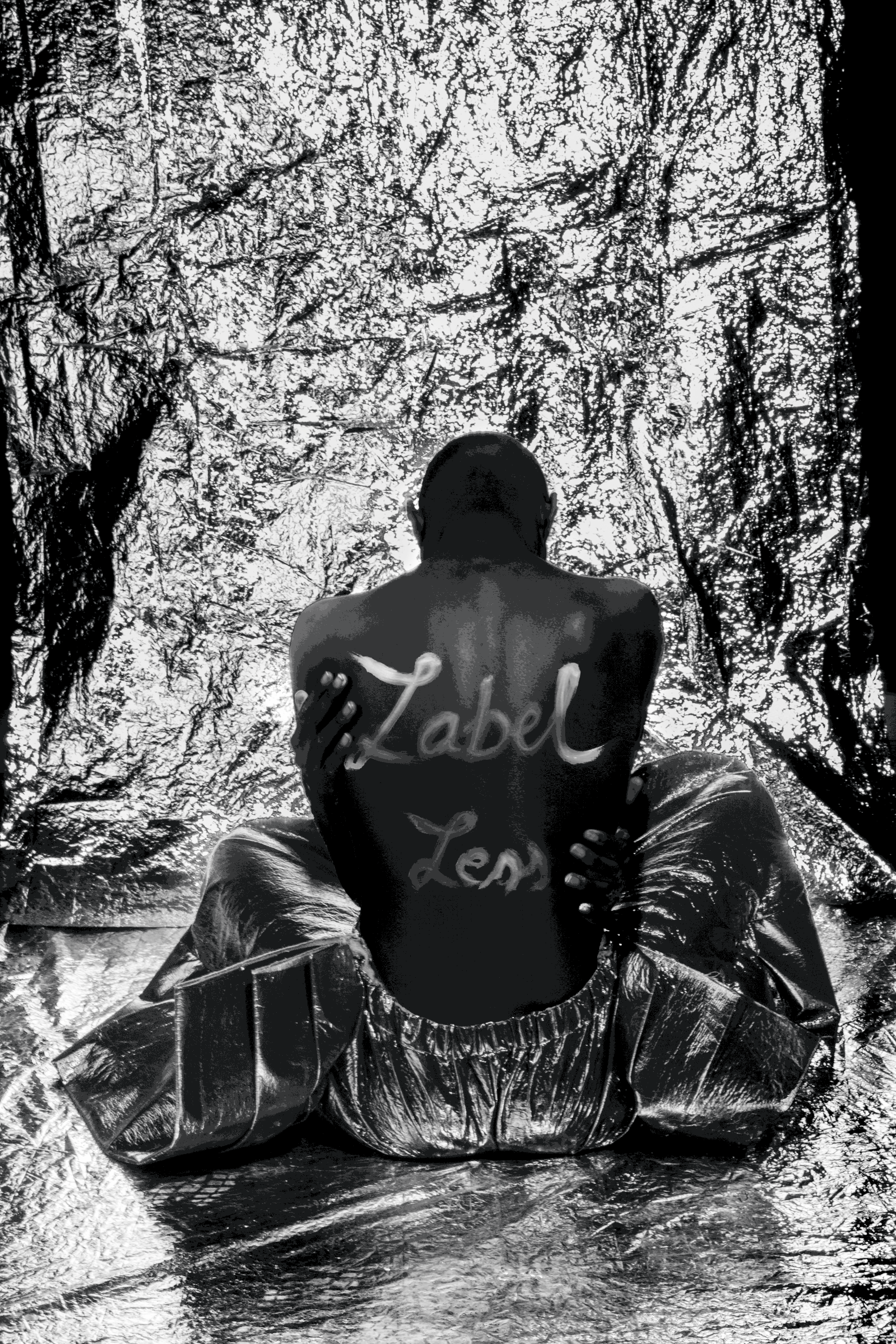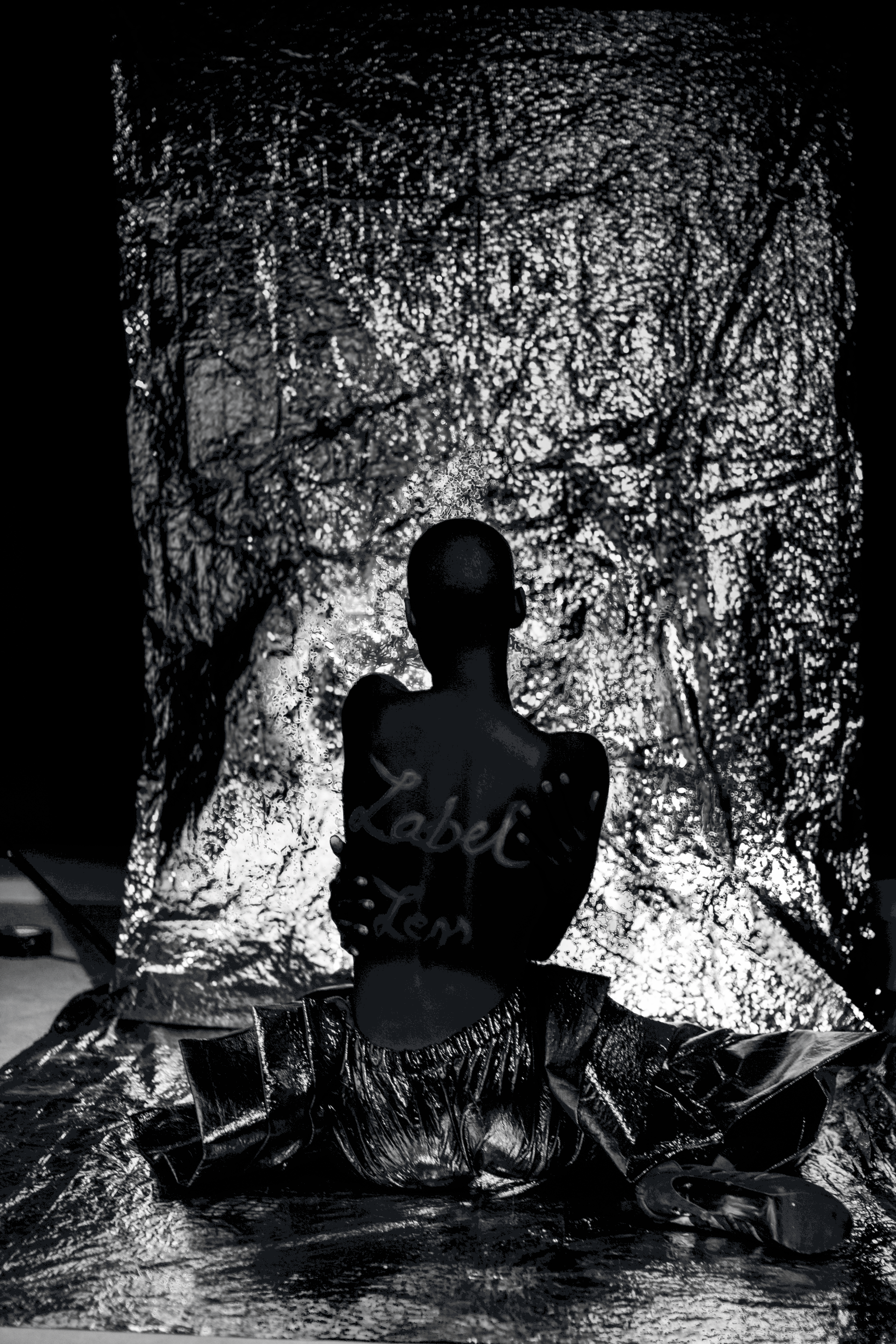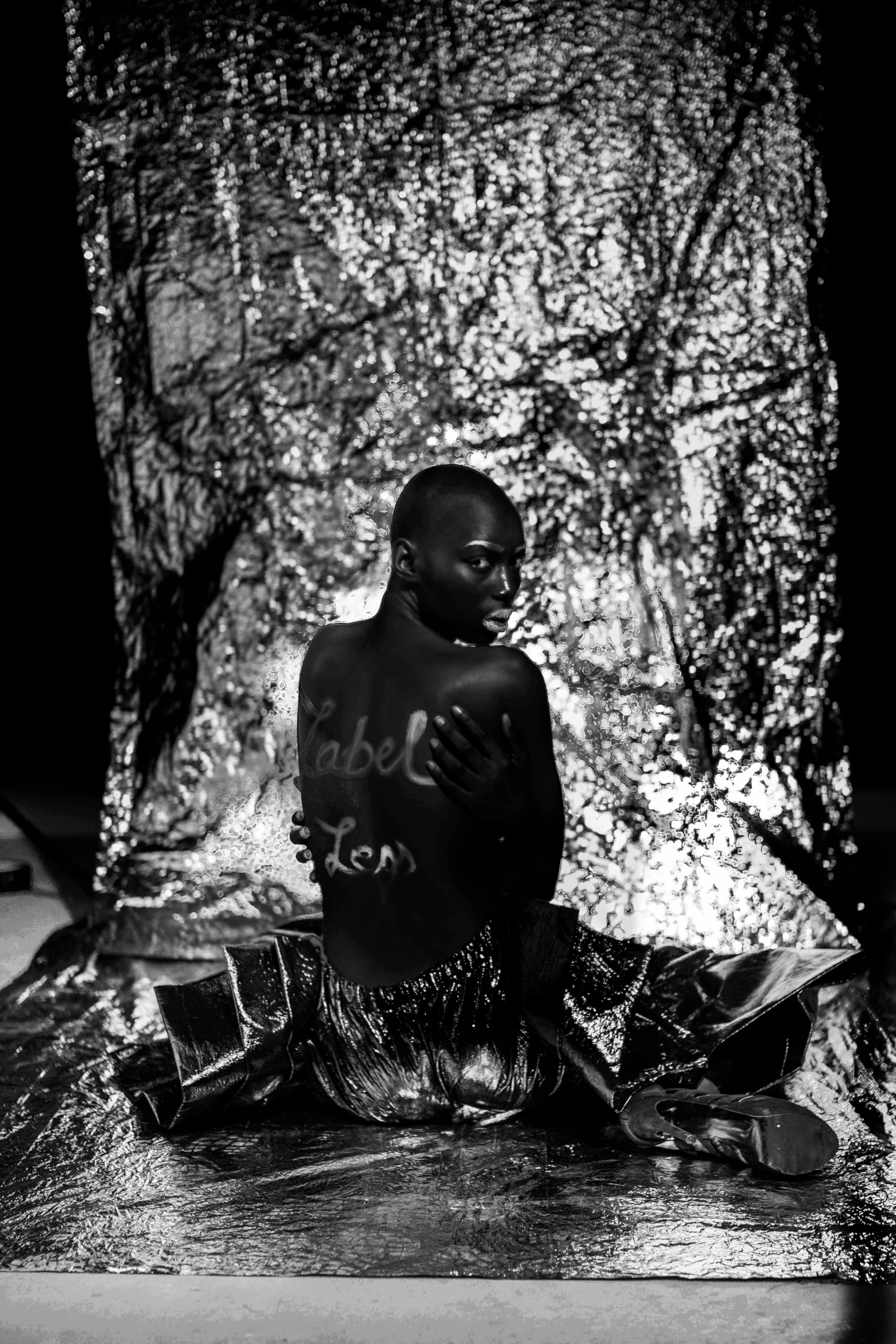 These images are film negatives. 
After studying the appearance of color shades on film [photography] negatives, the exact same shades [of the negative image] were used in the makeup for this shoot. After developing the film, these are the results. They are not inverted. Suddenly, the negatives look more like the positives,
than the actual positives.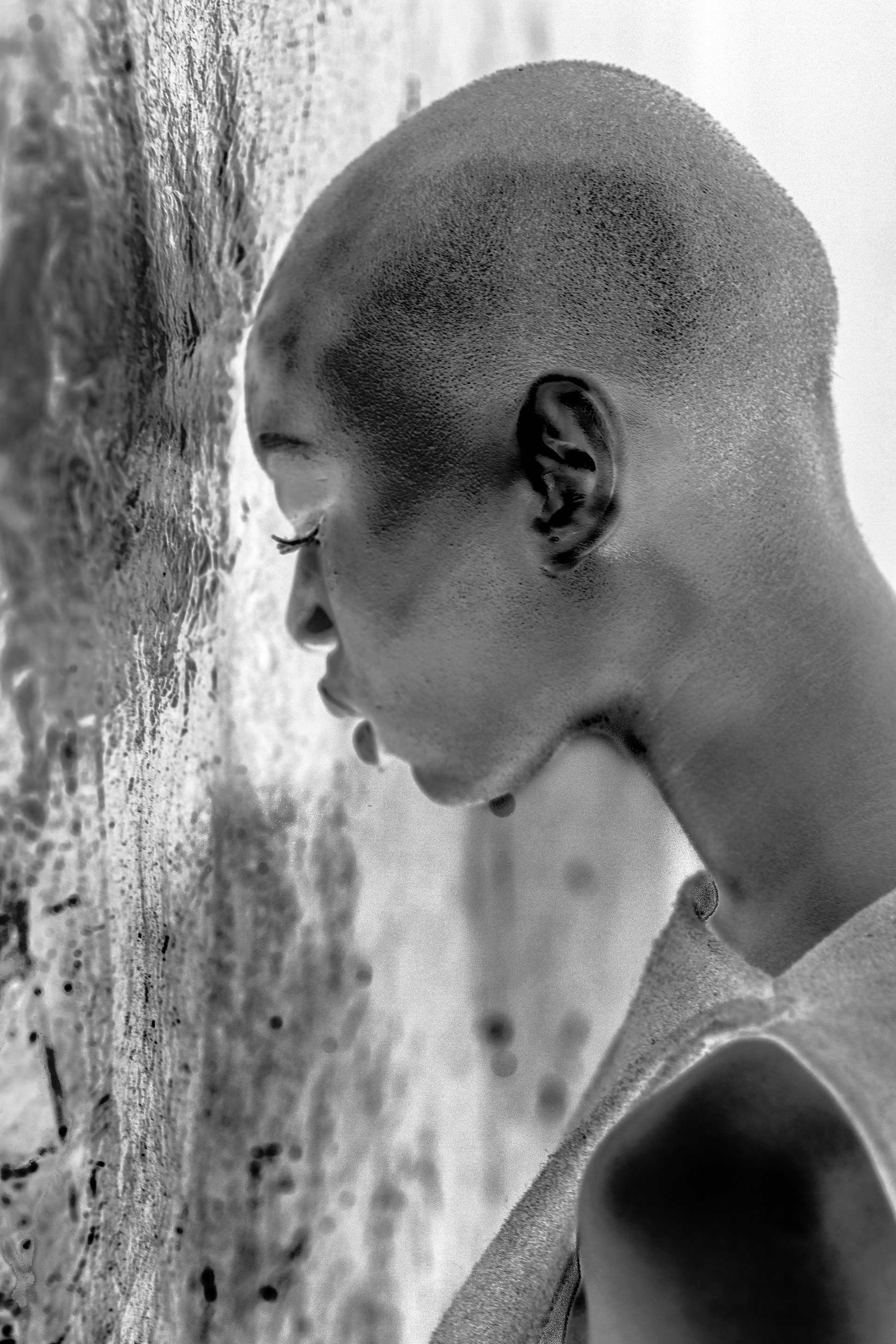 Mame Anta Wade (Smith & Smith) 
All pieces by Enami (http://madeinenami.com/)
Makeup Anaelle Kravtchenko